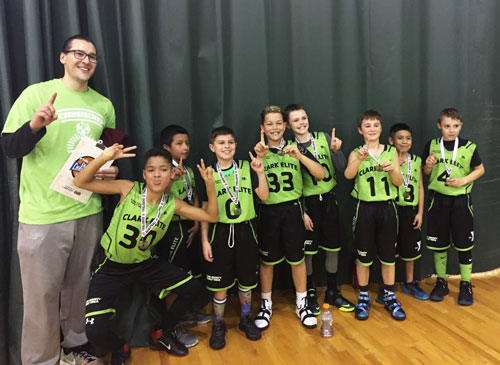 Clark ELITE Youth Basketball Teams
Boys, Grades 3–12
Two weekday practices, two games each weekend.
YMCA ELITE basketball is one of the largest competitive basketball leagues in the SW Washington and Portland area. Tryout for the YMCA ELITE teams and compete against the top teams from Vancouver, Portland, Mt. Hood, Clackamas, Beaverton, and Salem. YMCA coaches and Directors are the best in the business and are dedicated to giving our players tools to be successful on and off the court.
Summer 2017 ELITE Basketball
Fall 2017 ELITE Basketball
Winter 2018 ELITE Basketball
Spring 2018 ELITE Basketball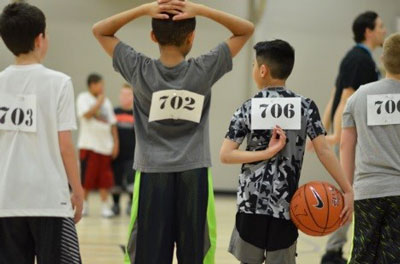 Tryouts and Team Placement
Our Clark ELITE Basketball Program places players on teams based on their skill level which will be evaluated during tryouts. Teams will be formed in an A or B level format. Every Clark ELITE team will practice in Vancouver at the Clark County Family YMCA or at a nearby Vancouver or Evergreen School District Gym and will participate in our associations Competitive Hoop League in Beaverton. Some of our top teams will participate in outside tournaments in addition to league play. We will provide a paid coach for every team, uniforms, two 90-minute practices per week, and each team will participate in at least 12 games. All league and tournament games follow high school rules and will be officiated by two refs.
Each team will be built with a ten player max. We want players to get quality playing time during league games. If we are unable to place your child on a team you will be issued a refund minus the $40 tryout fee. If a player cannot attend at least one of the tryouts they will not be placed on a team unless a special request has been put in by one of our Clark ELITE coaches. Not all players will be placed—this is a competitive basketball program. Playing time is not guaranteed, however our coaches want to help develop players and provide game experience as often as they can.
Pricing
Boys Clark ELITE: $250 ($40 tryout deposit is mandatory; $210 payment due if child makes team)
We encourage you to pay full fee up front to show commitment. Commitment does help when forming teams. If your child does not make a team you will be issued a refund minus the $40 tryout fee.
Summer 2017 Clark ELITE
Summer Important Dates
Tryouts: June 6 & 8 (Both days highly recommended)
Grades 3–4: 4:30 PM–5:45 PM
Grades 5–6: 5:45 PM–7 PM
Grades 7–8: 7 PM–8:15 PM
Grades 9–12: 8:15 PM–9:30 PM
Practice Begins: Week of June 12 (*No practice July 3 & 4*)
Game Dates: June 17–18; June 24–25; July 1–2; July 8–9; July 15–16
Fall 2017 Clark ELITE
Fall Important Dates
Tryouts: Sept. 12 & 14 (both days highly recommended)
Grades 3–4: 4:30 PM–5:45 PM
Grades 5–6: 5:45 PM–7 PM
Grades 7–8: 7 PM–8:15 PM
Grades 9–12: 8:15 PM–9:30 PM
Practice Begins: Week of Sept. 18
Game Dates: Sept. 23–24, Sept. 30–1, Oct. 7–8, Oct. 14–15, Oct. 21–22
Winter 2018 Clark ELITE
Winter Important Dates
Tryouts: Dec. 5 & 7 (both days highly recommended)
Grades 3–4: 4:30 PM–5:45 PM
Grades 5–6: 5:45 PM–7 PM
Grades 7–8: 7 PM–8:15 PM
Grades 9–12: 8:15 PM–9:30 PM
Practice Begins: Week of Dec. 11 (no practice over Christmas break and resumes Jan. 3, 2018).
Game Dates: TBA (Jan.–Feb.)
Spring 2018 Clark ELITE
Spring Important Dates
Tryouts: TBA (March)
Practice Begins: TBA (end of March)
Game Dates: TBA (April–May)