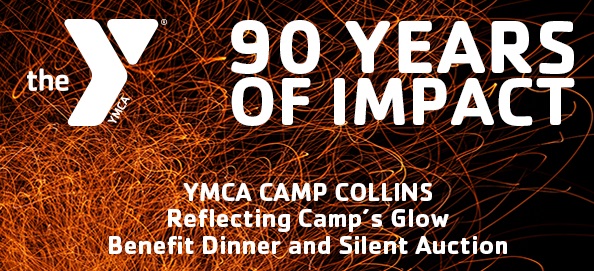 Reflecting Camp's Glow
9th Annual Dinner and Silent Auction
This year's Reflecting Camp's Glow Dinner and Silent Auction was one of the best ever! Thanks to the help and support from our 190 event attendees, 9 event sponsors, silent auction & event donors, event volunteers, speakers and staff. It was a great evening full of laughs, food, fun and first hand testimonials on the impact that camp makes.
Thank You To All Our Sponsors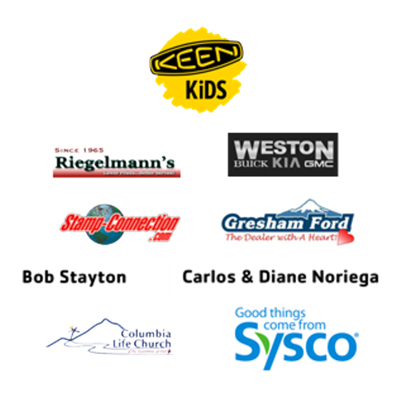 Title Sponsor KEEN Kids Footwear Provides Extra Donations at Event
Special thanks to our Title Sponsor KEEN Kids Footwear. In addition to being our Title Sponsor, they provided our attendees with a gift card for a free pair of KEEN Kids shoes. They presented YMCA Camp Collins with an additional $2,000 donation, which they raised from a fundraiser they did last October at their stores to help send kids to camp.
Thank You To Our Silent Auction & Event Donors
Academy Theater, AGRO Works, Inc., Alexon, Beaverton Hoop YMCA - Damian Lillard Basketball Camp, Bethany Harpster, Brad & Jane Roe, Brayden Lind Household, Brian White, Burns Feed Store, Claire Bruncke, Cadillac Café, Cafe Delirium, Capital Genealogy, Carla & Ray Robertson, Chipotle, Collage, Curious Comedy Theater, Donna Mason, Dale Rohrer, Ellen White, Glendoveer Golf and Tennis, Glowing Greens Miniature Golf, Grand Central Restaurant and Bowling, Gresham Ford, Gresham Golf Course, Gresham Toyota, Gary Johnson, Jon Thorsby, Kaiser Permanente Quilters, Karen Short, KEEN Kids Footwear, Kerslake Farms, Laurelhurst Theater & Pub, Le Pigeon, Leslie Radke, Linda & Bill Montgomery, Linda Altenhofen, Margaret & Mike Rice, McMenamin's, Metro Parks, Micha Ramsey Household, Michelle & Dave Tobin, Mt. Hood Meadows, Nancy & Mike Hunsaker, New Cascadia Traditional, Nancy Park, Nancy's Floral, New Seasons, Olive Garden, Pam Anderson, Pat Speer, Portland Spirit, Portland Zoo, Ruby Jewel LLC, Ratto Farms, REI, Riegelmann's Appliance, River Drifters, Salon Ambiance, Scott Pierce, Sayler's Old Country Kitchen, Scott Pierce, Seattle Seahawks, Sester Farms Inc., Southwest Portland Martial Arts, Susan and Mike Kinard, Tad's Chicken 'n Dumplins, Tero Estates Winery, Terry & Charlie Ciecko, The Harts, Tim Farley, Tutor Doctor, Utopia Woodcrafters, Voicebox Karaoke Lounge, Willamette Valley Vineyards, and Willard Burks.