Christian Based Programming
Our Christian Principles are defined as love, respect, honesty, responsibility and service. It is these principles that set us apart in all that we do. More than a health provider or a place for children to play, the Y's mission is to engage the entire person—spirit, mind and body—with the goal of leading them to become their best. Through our Christian-based programs, intentional dialogue around these principles serves to equip staff, volunteers and members in living out all that we do.
Christ at Work
Y Time Reading Time
Breads
Rhapsody
Holy Yoga
Christ at Work
Christ at Work is a group of individuals that come together weekly for fellowship, prayer, encouragement, accountability and growth. We study God's word and learn how to instill Christ's teachings into our everyday lives which includes our work lives. There are a number of groups meeting at different times during the week. Ours meets every Friday at noon.
Top
Y Time Reading Time
Every day around 10 AM you can find the Chaplain reading stories to the children that call Y Time home while their parents are working out or doing other activities at the Y. Stories range from Dr. Seuss to Shel Silverstein to Bible stories. Come check it out.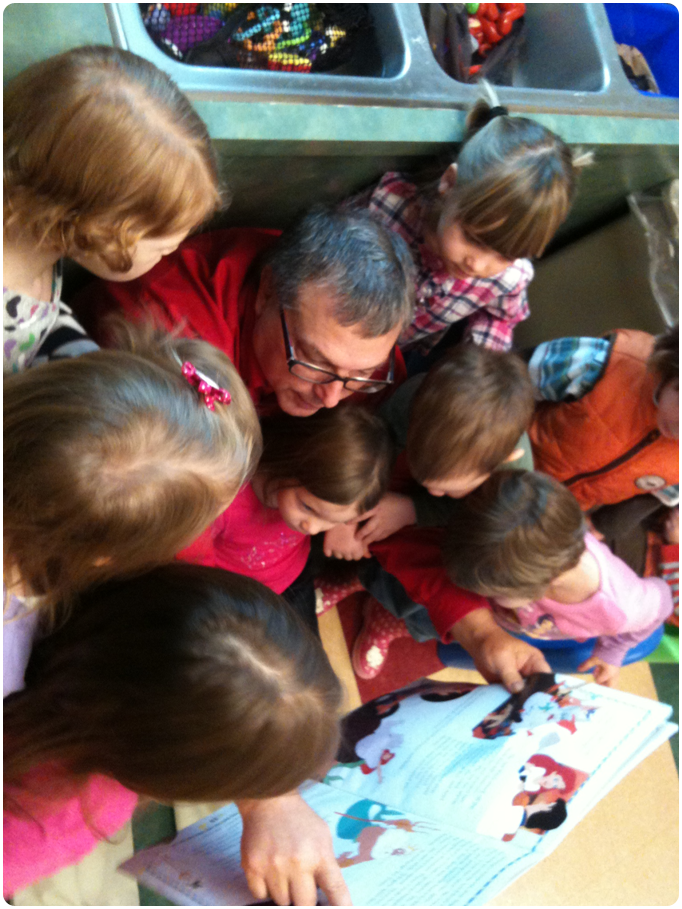 Daily Bread for Ragamuffins
Roger Button's Breads are for many regular readers a source of daily inspiration. Filled with humor, observation, anecdotes, personal stories, and awe-shucks wisdom, Roger's devotional reflections capture our hearts and imaginations. But there's a greater purpose behind these reflections than entertainment value (as entertaining as they are!). Roger's principal goal is, in a word, pastoral. Roger hopes his readers will, in his own words, capture a glimpse into seeing God, seeing Christ in the everydayness of life.' In these Breads the hurting find comfort, the weary find hope, and the heavy of heart find levity and joy. The impact of this ministry is evident in the responses that Roger has received over the years. Here's to many more!
Rhapsody
We have church services at our Y. Rhapsody Church holds services every Sunday morning from 10 AM to 11 AM. Rhapsody Church is an outward focused church that sees the Clark County Family YMCA as its home and wants to positively impact the lives of those that call our "Y" home. If you are looking for a church or just curious, give Rhapsody a try. You can come dressed to workout if you want, the "Y" opens at noon, and you can go right from the service to a group exercise class or workout on your own. Take the kids swimming or enjoy a pickup basketball game. For more information visit Rhapsody Church to see what they are all about.
Top
Holy Yoga
Holy Yoga is experiential worship specifically created to deepen your connection to Christ. Our sole purpose is to combine world class yoga with a Christ honoring experience that offers an opportunity to believers and non-believers alike to authentically connect with God. We do this by integrating His Word, prayer, worship and the physical practice of yoga to contemporary and Christian music.
Top